Back to jobs
Client Solutions Manager, UK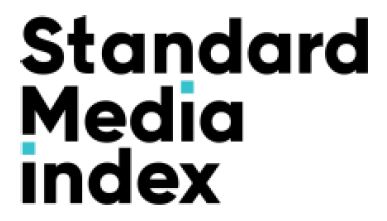 | | |
| --- | --- |
| Location | London |
| Agency | Standard Media Index |
| Type | Permanent |
| Closing date | September 7th |
Job Description:
Standard Media Index (SMI), the most trusted global source of advertising intelligence, is looking for a client solutions and services lead to join SMI's push into the UK market. SMI has acquired ad spend data from most major agency groups and leading independents, covering over 90% of all national spend in the UK. This role will have a major focus in the UK market, centering on verticals across all major media types (TV, Digital, Print, Radio, OOH), and clients/partners across media owners, agencies, brands, advertising technology companies, and measurement consultancies.
The CSM will be responsible for providing SMI clients with comprehensive support to help them fully leverage our unique, advertising expenditure data. This team member will be an important contributor to the data delivery and insights that SMI provides to some of the world's largest and most prestigious media companies and report into the Managing Director, EMEA. The right candidate will have an established track record in servicing high-value data or research products and must have proven experience within the media and measurement landscapes across all media types. The CSM will add value to clients and partners with data analysis, marketplace insights, and in-person training, as well as contribute to business/product development efforts and marketing activities.
Key Responsibilities:
Lead client engagements through constant consultative contact with users and decision makers
Drive strategic use of SMI's data across the client organization and identify areas for account growth.
Develop case studies, set account plans and present actionable insights to clients and prospects.
Provide user training and create custom client reports.
Deliver high quality on-going analytic support and service ad-hoc requests, using multiple analytics tools including SMI's embedded analytics software (powered by an industry-lead embedded analytics supplier)
Apply media industry knowledge to expand the use and application of SMI's data to new use cases.
Work closely with SMI's database and collaborate with the data management team in NY headquarters on a regular basis to improve reporting processes and data quality.
Desired Skills & Experience:
6+ years of experience
Account management experience with the media and advertising industries.
Experience with widely-used ad intel products, and audience measurement services such as Kantar, Nielsen, and ComScore, among others.
Media agency, media owner, or media measurement background is preferred
Great BD skills and a passion for uncovering and solving client issues and challenges.
Experience leading training sessions and workshops.
Data exploratory and data mining skills.
Strong project management and process skills.
Advanced data visualization skills within Microsoft Suite including Excel, PowerPoint and PowerBI (alternatively other industry offers such as Tableau/Qlik/Microstrategy, etc.).
Excellent communication and presentation skills
An entrepreneurial mindset with a willingness to go the extra mile to find solutions and overcome roadblocks.
Strong ability to multi-task, manage changing priorities and work under pressure.
Team player comfortable with collaborating with cross-functional teams
About Standard Media Index
Standard Media Index (SMI) is the global industry standard for actual ad spend data. We offer real-time, decision-grade data sourced directly from the booking systems of the world's largest media agencies. Headquartered in New York City, USA, SMI provides the only clear picture of how ad dollars are moving across the market to help media owners and finance companies fuel growth and drive better decisions.
For more information contact Alberto Leyes at alberto@standardmediaindex.com
Apply now